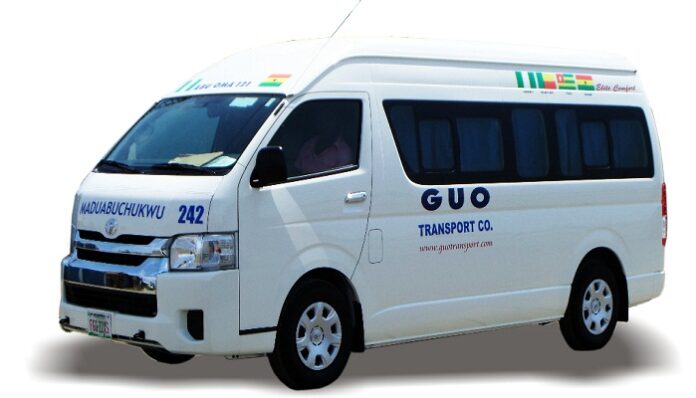 At least 15 people sustained injuries and property worth millions of naira destroyed after two groups of transport workers clashed in Onitsha, Anambra State over multiple levies.
According to eyewitnesses' accounts, trouble started after the leader of the Asaba/Onitsha Unit of the urban drivers, Chief Peter Jindu, aka Pikolo, allegedly led a mob to Onitsha and Asaba end of bridge head, shutting down routes to Onitsha and Asaba.
The crisis left traders and other passengers, who came to buy and sell from Onitsha and Asaba, stranded and they had to trek several kilometers during the four days period that the protest lasted.
Our correspondent gathered the protest escalated as both factions mobilised and engaged in a free for all.
Suspected hoodlums seized the opportunity to barge into GUO's Transport Company's office and carted away goods, cash and other valuables worth millions of naira.
Narrating his ordeal, a security officer, attached to GUO's Transport Company, Asaba, who did not want his name mentioned for security reasons, alleged that the hoodlum came in their numbers at about 3pm, blocking the entrance to GUO's office.
He said that buses loaded with passengers were attacked.
The workers were also attacked before the company was robbed.
The Chairman and Chief Executive Officer of GUO Group, Chief G. U Okeke, accused Jindu of instigating trouble between Onitsha and Asaba.
He said the leadership of the unit at Onitsha and Asaba were having disagreement over new levies.
Okeke said: "When I heard about the crisis, I invited them and from our interactions with them, we discovered that Jindu, according to allegations, was demanding that my manager at the Onitsha Park should be paying him N20,000 daily instead of the usual N3,000.
"The said Jindu was a newly elected chairman of the unit in Asaba.
"I discovered also that he was looking for his own selfish interest.
"He deceived his groups at Asaba, who ply Onitsha/Asaba routes, alleging that the Anambra State Government was imposing multiple taxations.
"During the meeting, he said that each bus should pay certain amount of money on each trip to Onitsha.
"But looking at the total money each bus would be paying on each trip, it comes to a total of N6,000.
"They also informed me that when my manager refused his demand, he went and wrote a petition to the Anambra State Government.
"We were invited to Awka by the Honourable Commissioner for Transport, Anambra State, Dr. Christian Madubuko.
"After the meeting, the commissioner instructed my workers not to take to violence.
"The next thing Jindu did was to organise thugs and miscreants to shut down buses from Asaba to Onitsha.
"As if that was not bad enough, they took advantage of the crisis to attack my office and vandalised my property.
"I've lodged a complaint at the Delta State Police Command.
"Police are now investigating the matter."
The Chairman of the Anambra State Park management, Chief Godwin Ibekwe, and Chief Nelson Enendu, member of the management, described the act as economic sabotage against Delta and Anambra States Governments.
They explained that Anambra and Delta States do not operate the same transport system, at least not in the same way.
Delta State operates with members of the National Union of Road Transport Workers, while it is prohibited and proscribed in Anambra State.
According to Enendu, Jindu was a member of the Urban Drivers Welfare.
When they had disagreement in Onitsha, he went to Asaba and formed his own group.
He was later elected chairman, which was not up to three months now.
Enendu described Jindu's claim as a white lie, pointing out that Anambra State has a unified transport ticket and that nobody imposed any tax on drivers.
He explained that the present Anambra State Government had zero tolerance for any act of banditry.
He stated that most people look for crisis in order to rob.
He, however, expressed the hope that the state would be ready to square it up with anybody who might want to disrupt the peace in the state.
Stating his own side of the story, Jindu insisted that his members were being levied multiple taxes in Onitsha.
He alleged that they paid money at every loading point in Onitsha and on each trip, the drivers pay outrageous fees.
He also denied asking the Onitsha manager of the Asaba Park to pay him N20,000 daily.
His words: "What I'm asking is that we should have a unified ticket.
"Anybody who told you I was demanding money, God will punish him."
The Delta State Police Public Relations Officer, a Deputy Superintendent of Police, Oneme Onovakpoyeya, said the Command would ensure that the culprits who attacked GUO's office would be arrested and brought to book.