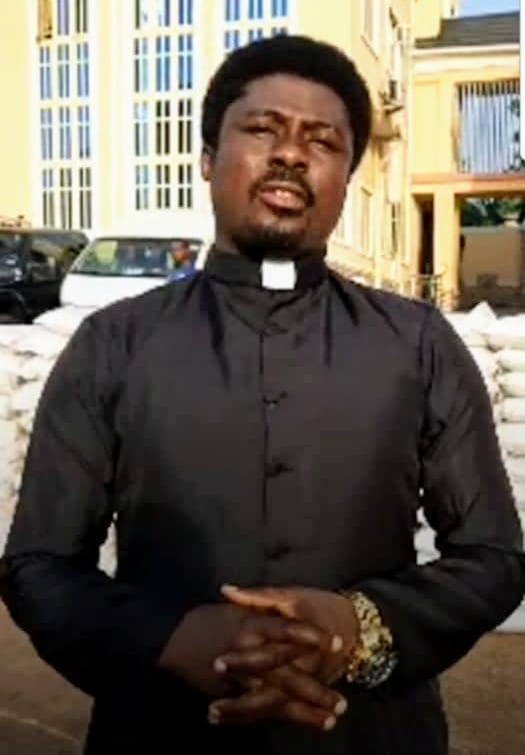 Director,Holy Ghost Adoration Ministry, Uke, Anambra state, Rev Fr Emmanuel Obimma- Fr Ebube Muonso, yesterday distributed food to another set of four thousand (4,000) Nigerians as part of his support to cushion the effect of COVID -19 pandemic ravaging the world.
The items distributed included trailer truck of rice, yams and Indomie. This took place at his Parish Church of Blessed Iwene Tansi , Umudioka.
Fr Ebube Muonso as he is fondly called said he has been into giving scholarship to thousands of people, cars to his workers and built houses for the poor among his numerous other food and care apostolate before this Coronavirus pandemic.
It would be recalled that before Easter that Fr Ebube Muonso had shared two lorry trucks of yam , a lorry truck of yams , and a lorry truck of Indomie. And just yesterday,he distributed to another set of 4,000 poor people.
Fr Obimma reassured that his ministry would share another set of trailer loads of rice, noodles and yam among others next week.
Beneficiaries expressed their gratitude to God for using Fr Ebube Mounso to provide food for them ,and prayed God to keep him for further blessings to them and the society.