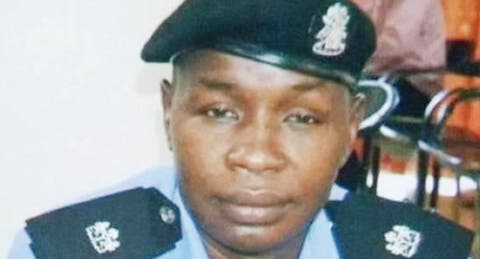 The Anambra State Police Command has arrested a member of the state's vigilance group for allegedly killing a man.
The suspect, it was gathered, was a member of the Vigilance group of Port Hacourt Road Fegge, Onitsha.
The deceased was said to have gone to fetch water within the neighborhood when he was shot by the vigilante.
A resident told our correspondent that the suspect's rifle mistakenly fell off his hands and the bullet hit the deceased on his chest.
"The victim died on the way to the hospital where he was rushed," the source stated.
The spokesperson for the command, Haruna Mohammed, confirmed the incident to our correspondent.
He said the suspect had been arrested while the case was being investigated.
Mohammed said," It was a case of misfire by a vigilante man whose rifle fell down and discharged. As a result, the cartridge hit a civilian."
He was rushed to the hospital but confirmed dead on arrival by a medical doctor.
"Suspect was arrested and the rifle recovered as exhibit. Case is under investigation," Mohammed stated.